Ardbeg Committee Bottling - 21 Years Old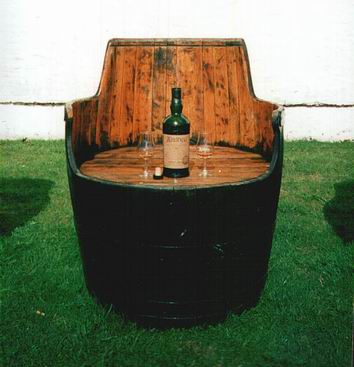 Ardbeg Committee Bottling 2001
21 Years Old
56.3% ABV
Colour - Deep Gold
Nose - Rich and full-bodied, this unique vatting of Ardbeg perfectly combines deep peaty and richly aromatic notes. At full strength the aroma is a heady combination of rich fruits and spices interwoven with peat smoke and iodine. Cherries, orange peel and blackcurrants are all discovered; with the sweetness of marzipan, rum and raisins and Christmas cake. Boiling sweets (cloves and aniseed balls) and roasted coffee simmer beneath the surface.
With water, more fruit is revealed; peaches, wine gums and fruit pulp. The peat now discloses its many dimensions with coal tar soap, syrup from old medicine bottles and the hallmark heather, seaweed and mossy aromas so characteristic of peat cut on Islay. Deeper notes of beeswax and leather follow and the marzipan noticed earlier now emerges as a gentle almond nuttiness.
Taste - Rich and exceptionally deep with peat, the mouthfeel is initially mouthfilling, tingly and mouthwatering as the fruit, oak spices and layers of peat smoke caress every taste bud.
In flavour, boiling sweets (menthol and cloves), apples and a salty tang set the taste buds watering; immediately followed by the enormity and dryness of peat revealing birch moss, wood smoke and freshly ground coffee.
Finish - Very long, dry and intensely smoky and peaty, with ground coffee and bitter almonds.